Hi!
If your company has the Clean Punches option active, as an employee, you can save your HR department time in punch management by clearing records that shouldn't be active in your workday.
To proceed, open your Oitchau app and follow these instructions:
Step 1. Open your Today menu
You can click on Clean All to remove all punches for the day.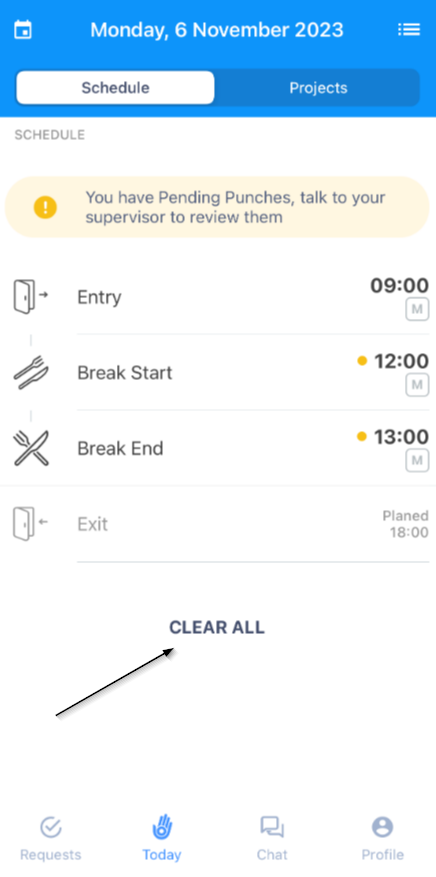 Step 2. Choose the punch you want to remove
To clear this specific punch, click on "Clear."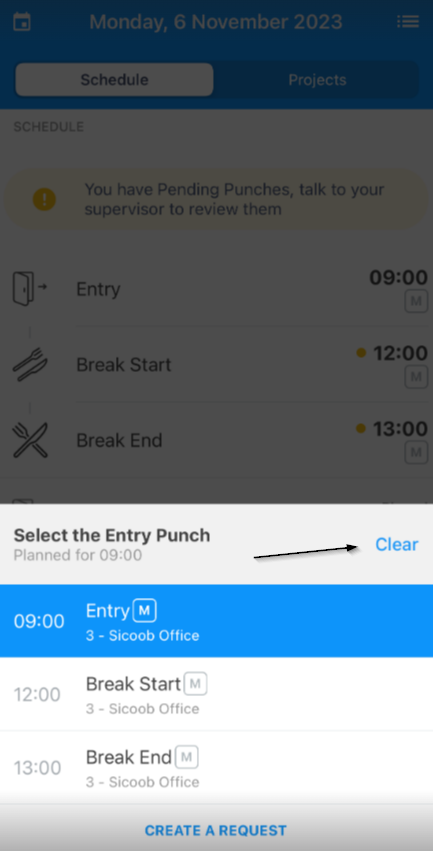 There you go! Now you can send the correct punch record by clicking on the position you want (Entry, Start of Break, Return from Break, and Exit) and clear it to send new adjustments to your leader.